GPFCU Loan Promotions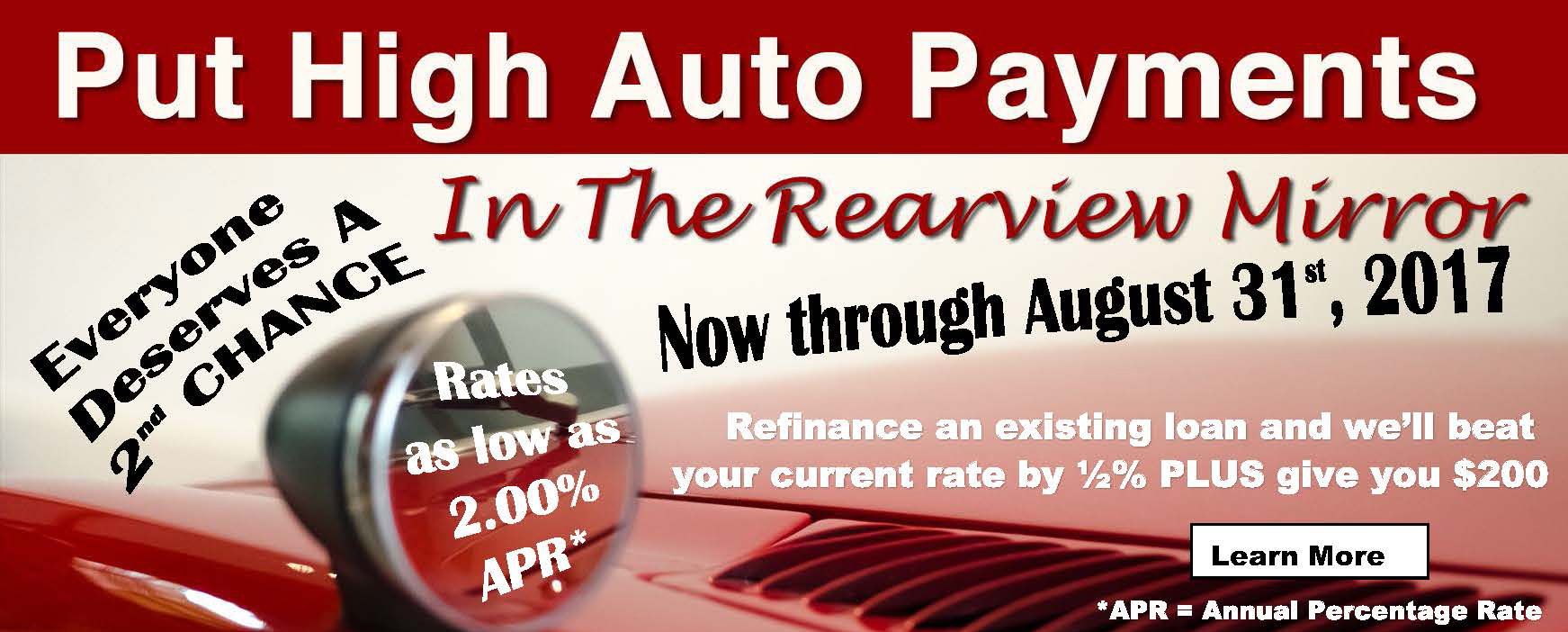 Everyone Deserves A Second Chance
Now through August 31, 2017 Great Plains is giving you an opportunity for a do-over. If you have an existing auto loan with another lender, Great Plains will let you refinance that loan at a rate ½ percent less than your current rate. Not only that, but we'll GIVE YOU $200.
Here are the details:
All borrowers must meet all credit qualifications.

Refinance rate subject to a minimum of 2.00% APR (Annual Percentage Rate).

Minimum refinance amount = $10,000.

Applicant will be required to provide proof of current rate and terms. This may be either by providing current loan agreement or by a recent statement showing current APR.

Refinance promo is for loans from other lenders only. No refinancing of existing Great Plains loans is allowed.

If applicant qualifies for a current Great Plains rate that is more than ½ percent less than existing loan rate, applicant can choose the lower rate. Great Plains will still give borrower $100.

The $200 (or $100) will be deposited into the member's savings account upon completion of the loan.